Oh, the French! We saved their asses in two world wars and they turn their noses to the sky when we walk by. We love to hate them, and hate to love them. There are things they should be admired for, however. Here are a few of them:
1. They taught us that you can be short and be the leader of a first world country. Think Napoleon and
Nicholas Sarkozy
. The latter gained some press for having tall men removed from his security detail, a very Nepoleanish move. As a bonus, but you can score a hot babe to keep you company in the palace – think
Carla Bruni
.
Sarkozy and Carla
2. France, which seems to be perpetually on vacation or strike, has emerged as one of two economic strongholds in western Europe, although this is more a sad indicator of the rest of the
EU's
weakness than France's strength.
3. The
Eiffel Tower
.
4. They are superb gift givers, as in the Statue of Liberty. This generous gift was given to the U.S. in 1886 by the people of France, is surely one of the world's best presents, ever.
5. The
French Poodle
. Considered the second most intelligent dog in the world, (the border collie claims first place place in the brains department), this dog is almost smart enough to run the EU. It's a great watch dog, chauffeur and all-around pet.
6. Food. Forget about Paul Boscue and the
Michelin starred
restaurants and think about "steak-frites". French fries alone should earn your admiration, although it's questionable if their origin is actually French. I'll throw in French Toast just to round out the argument.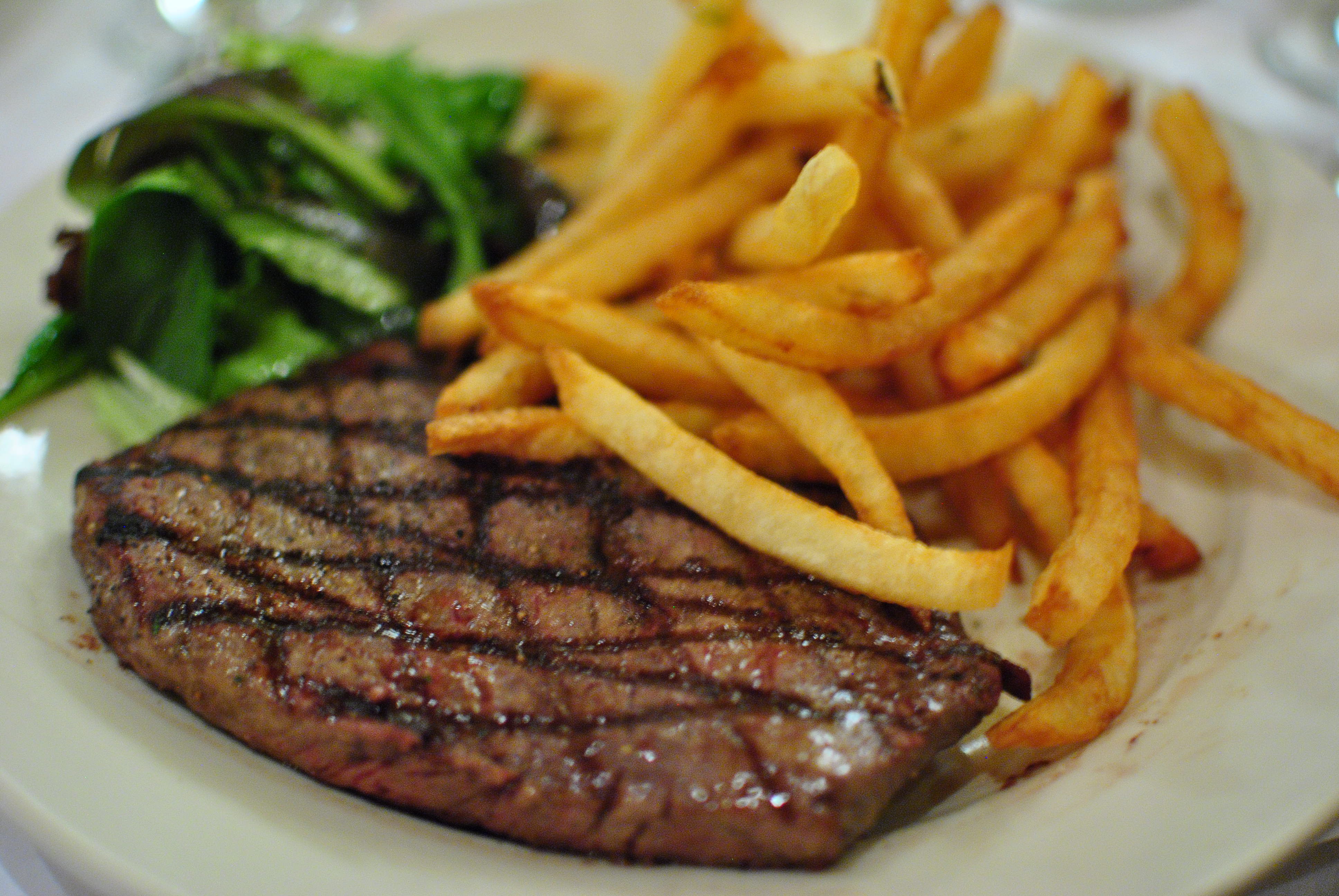 7. Wine. From the cellars of over-priced Bordeaux to the vineyards of Champagne, the French are the true kings of the wine industry. They taught us that a single bottle of wine can command thousands of dollars and even bad vintages of first growth houses will be sought after. American Robert Parker may have brought them down a couple notches, but let's face it, they have mastered the art of wine making and marketing better than most of the world.
8. Language. Aside from an upper class British accent, listening to well spoken French is delightful, even if we cannot understand a word of it.
9. Sex. The French ooze sexuality and have none of the puritanical hold backs that confine North Americans. Their women are sensuous, they know how to dress and presumably undress.
10. They think Woody Allen is a god. Really.